Heart Portraits (Art Show & Lessons)
My life has been quite an adventure the last 8 months. I moved from Nashville to honduras, with a stop in Europe, I had my first solo art show, I'm working on using that art I created to create awesome lifestyle products.
Every time I look back I'm in awe.
2009 was the first time I thought I would have an art show. I was at the MET in New York celebrating my birthday, standing in front of a painting by Picasso, and thought "What if one day my paintings make it in here?" Maybe one day, but to get there I had to start. Towards the end of 2016, I had finished the first series of my first painting collection which I knew would be part of my art show. 6 months later, I find myself looking back at was has been 2 of the busiest months, learning new things about creativity, planning, time management.
Today I'll share some of my favorite pictures and a little on creative process behind creating my first art show: Heart Portraits.
I started painting when I was 8. It wasn't until last July that I had some clarity in what I wanted my style to be. I've always done more "traditional" paintings, but I've always had a draw for grit, raw, texture, color, etc. So where did that place me in the abstract world? What is Helga? That was not an easy question to answer but the discovery process of me as a "painter" began in Europe last fall.
It began with my bamboo brush (+3 others), White, Payne's gray and Naples yellow paint. That's all I had packed with me as I crossed the Atlantic, but I knew I had to create. I had planned a trip to London to see several friends, and as I wrapped up some work on the plane (I do freelance graphic design most days-I am what you call a virtual nomad), I journaled some and all of these ideas came to my mind. I made tiny little boxes on my paper representing these themes I wanted to explore, and that's how it all began.
I returned to Lisbon (where I was based last fall), and I started painting on canvas paper, because that was easiest to bring back to Honduras.
During these months a giant question came up, and continues to be a personal check point: "When I'm 50, what are the things that I want to share with my kids? Will I have stories of courage, bravery, taking action, & loving people? Will I have a story sharing about how I took a chance towards a dream? Am I creating something that can impact generations to come, first with my family and then others around me? "
StyListic Influences
I went to 13 art museums when I was in Europe ( I have a tendency to do things with high levels of intensity, a.k.a. I'm a very driven and purposeful person...) and I always gravitated to what brilliant people created in the abstract world during the 50's and 60's. I also love contemporary art museums, something about the simplicity of those big spaces always catches my attention +I love that style of architecture.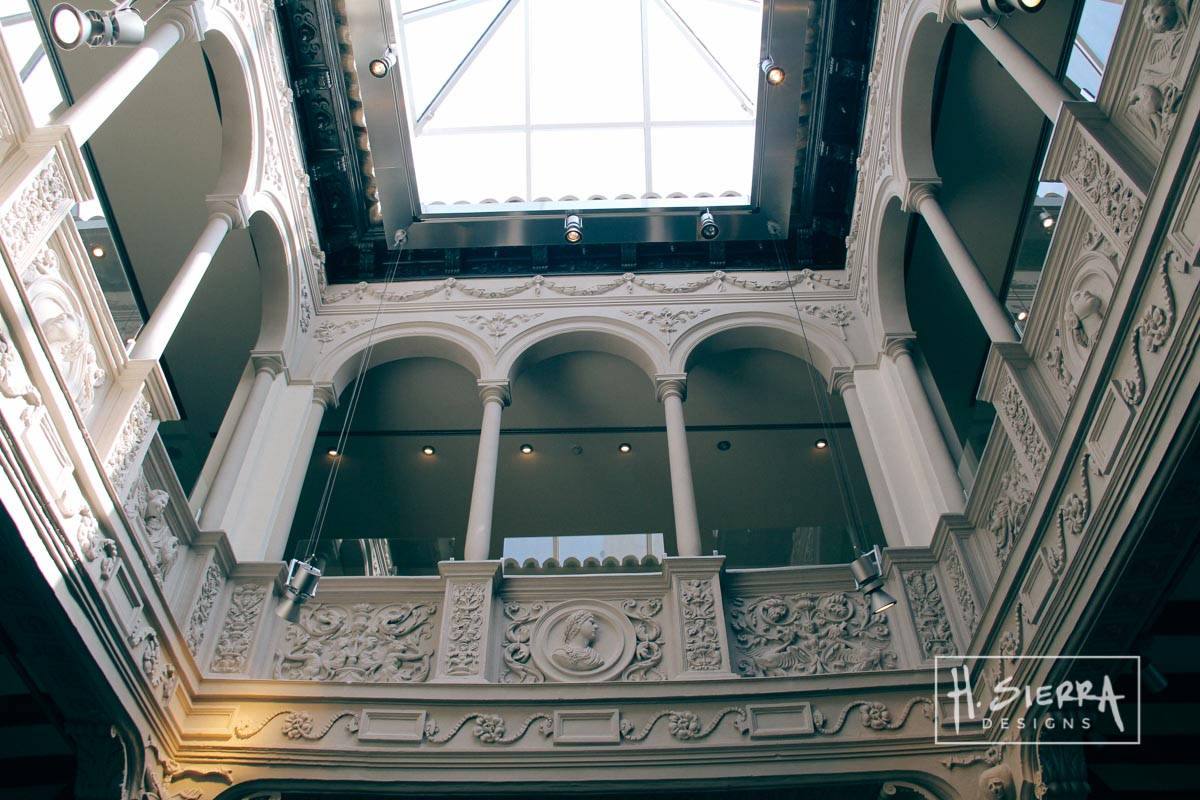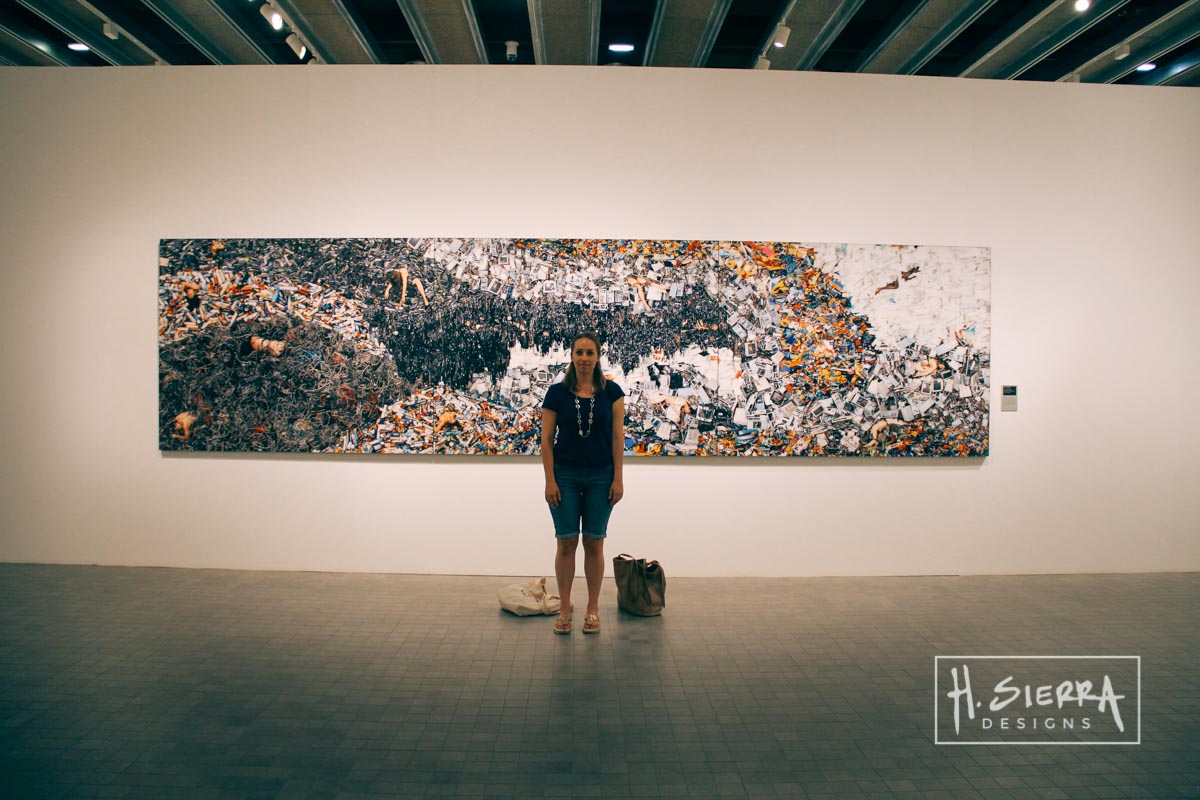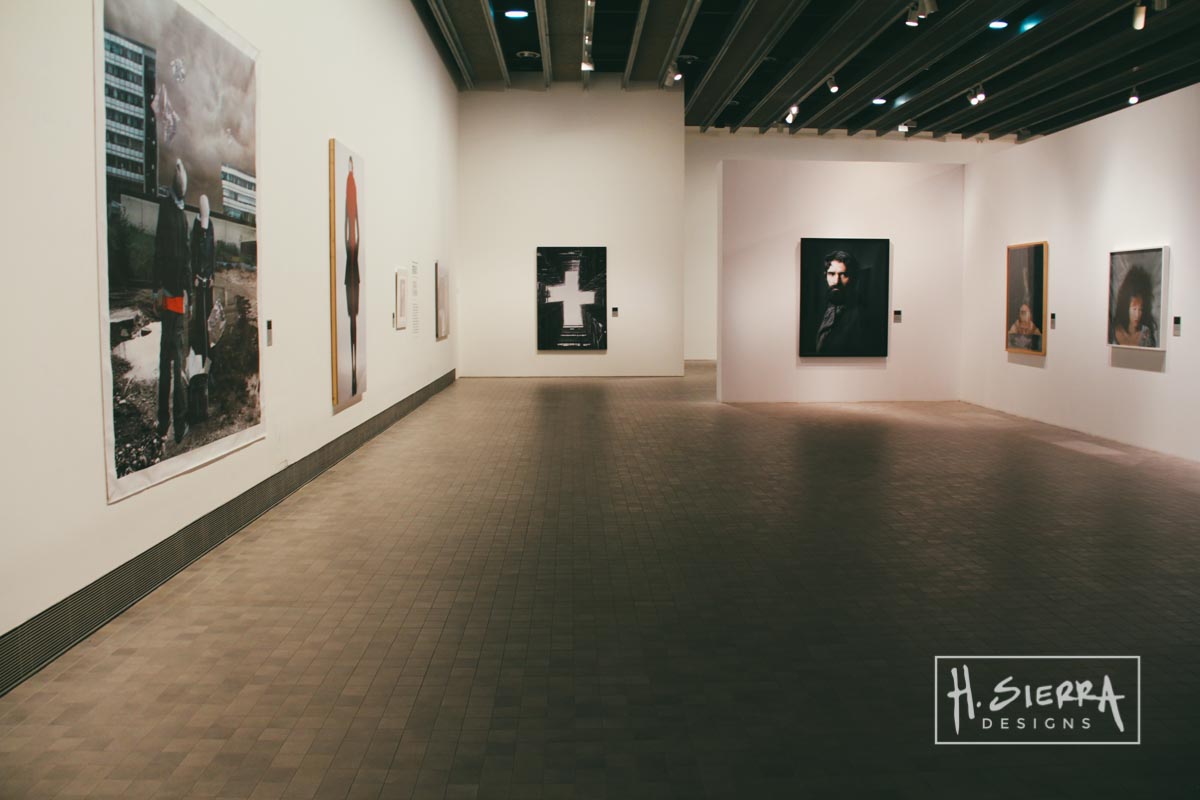 Outside of Museu Picasso
Barcelona (Cameras are not allowed inside).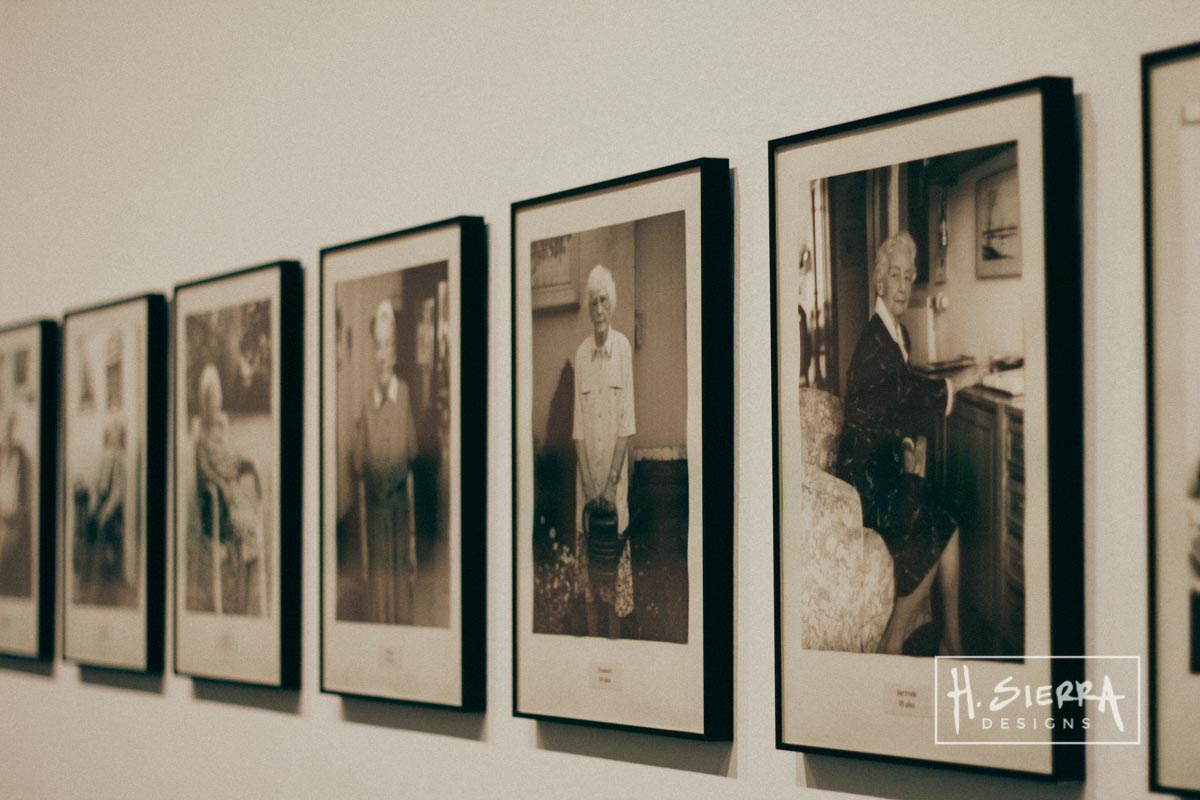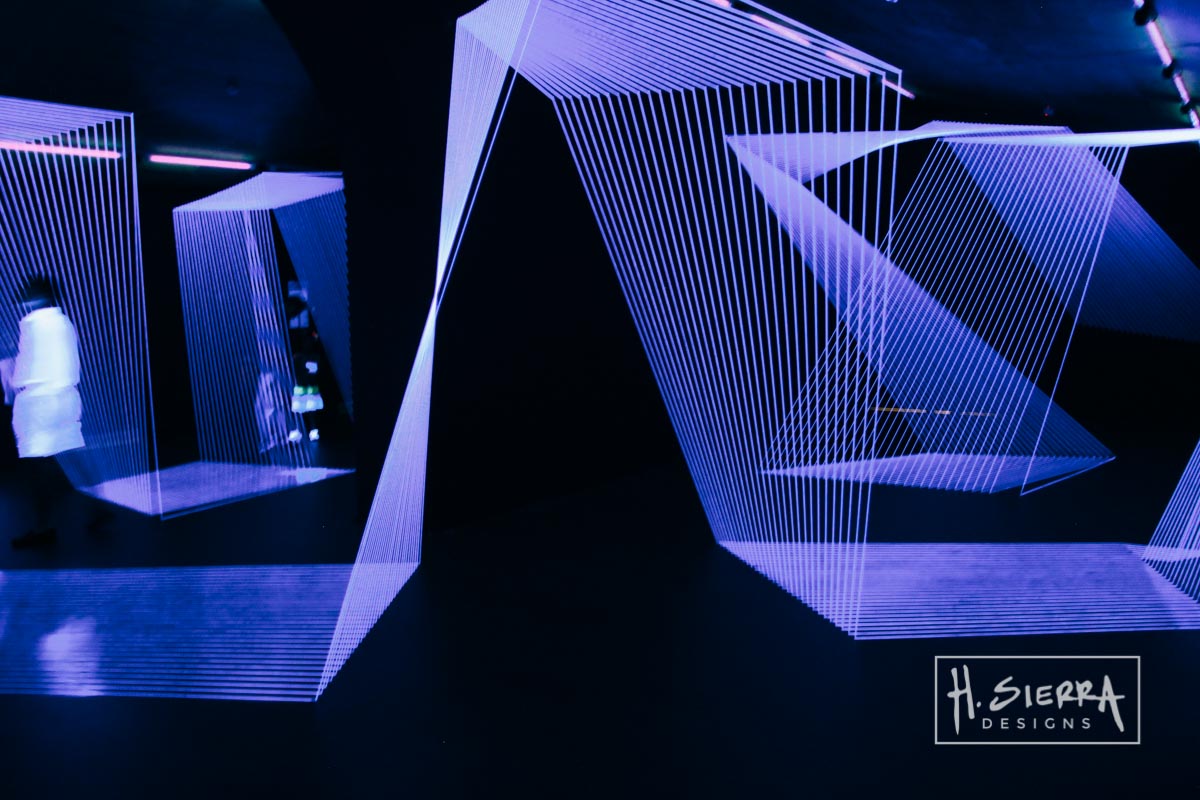 CCCB
Barcelona (Free on Sundays)
Museu Nacional de Arte Contemporânea do Chiado: MNAC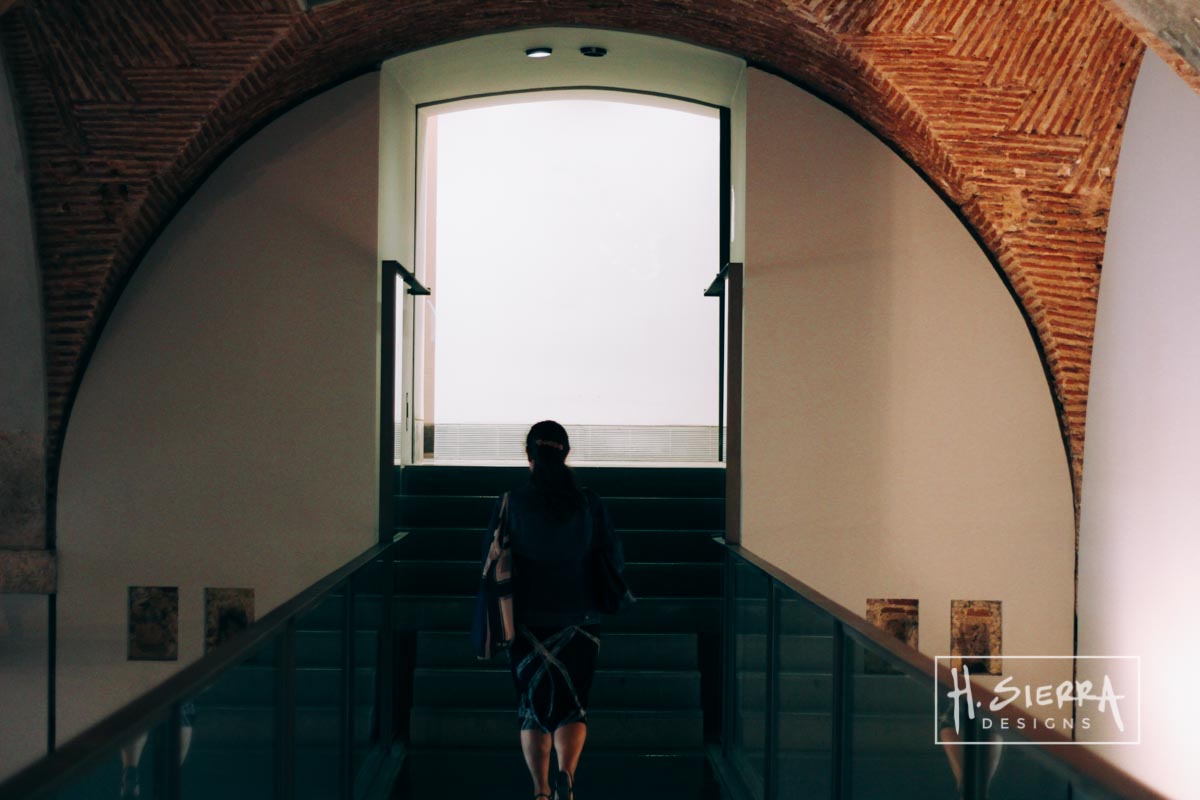 Museu Nacional de Arte Contemporânea do Chiado: MNAC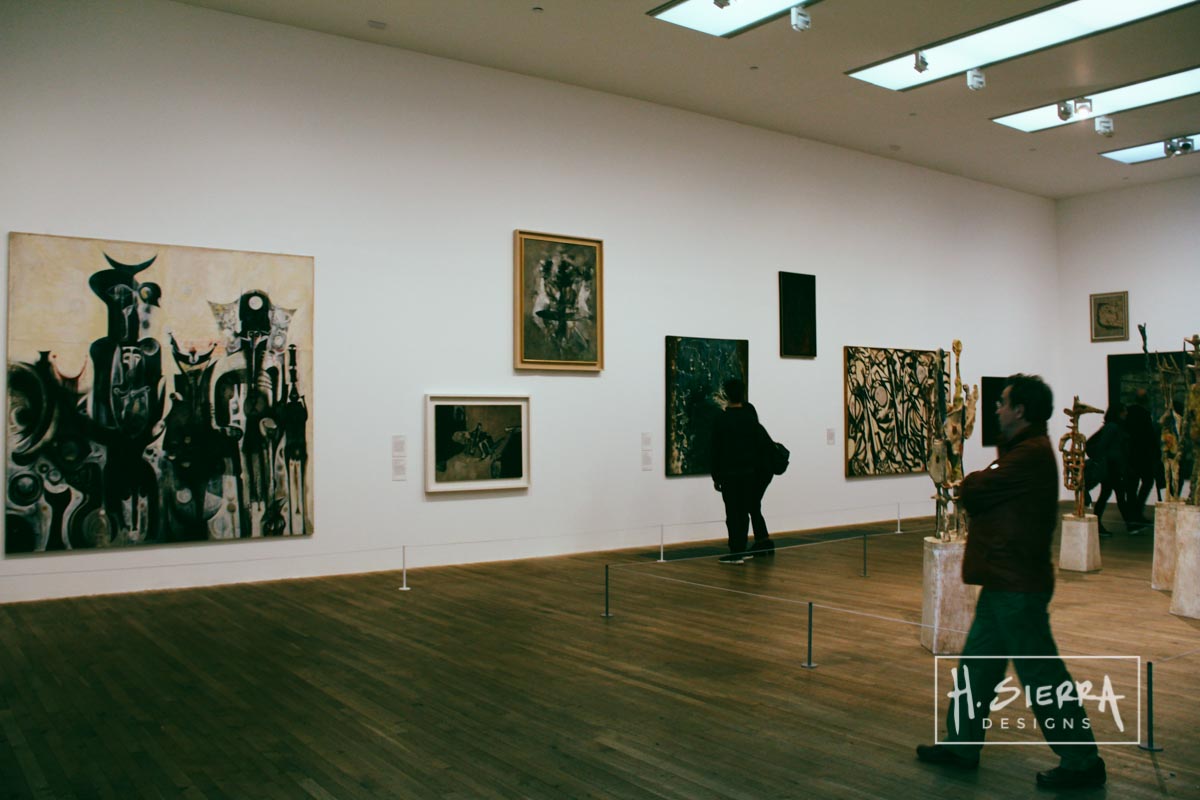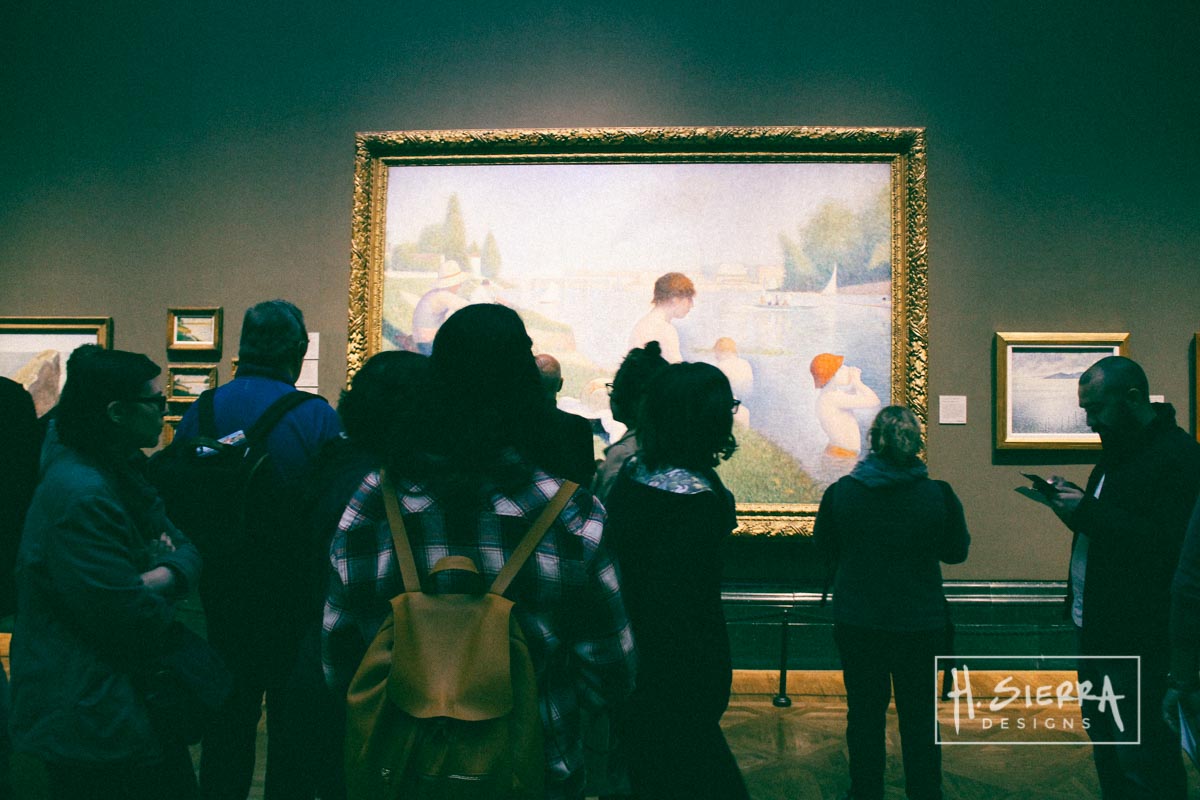 National Portrait Gallery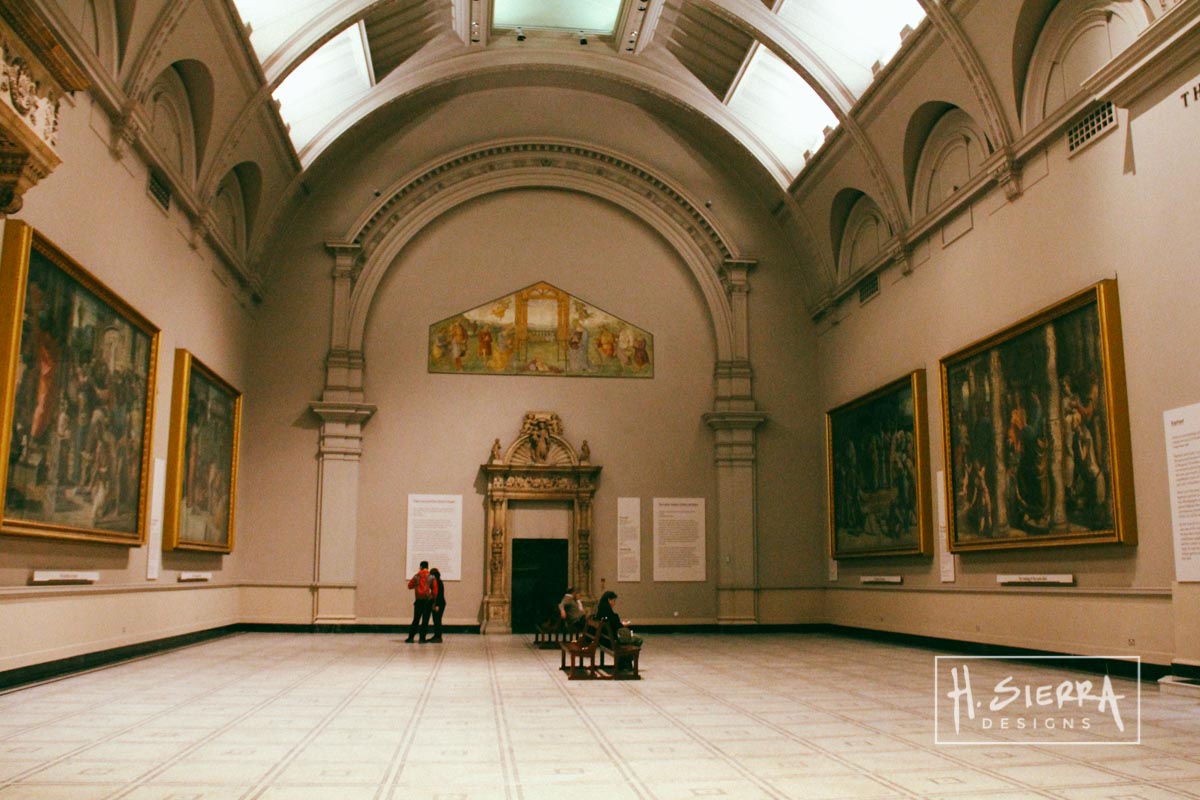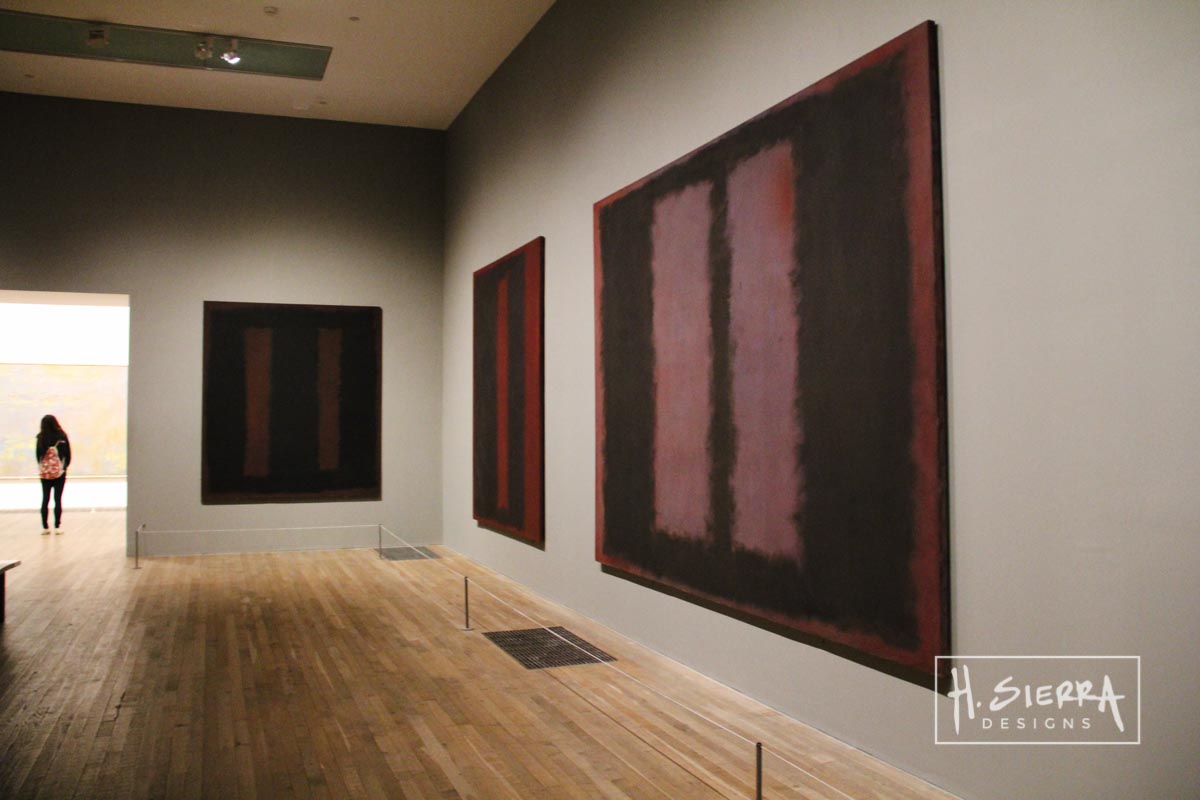 Tate Modern
Mark Rothko.
This changed everything.
I will make paintings this big soon.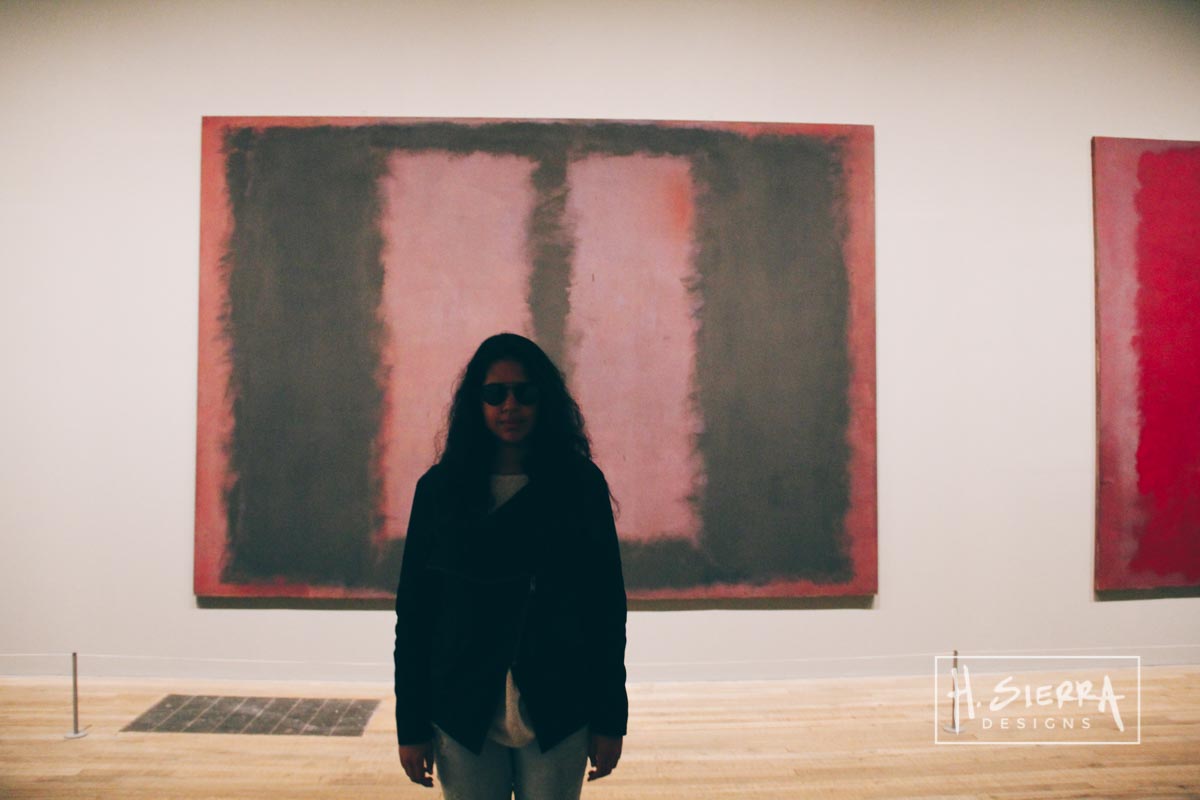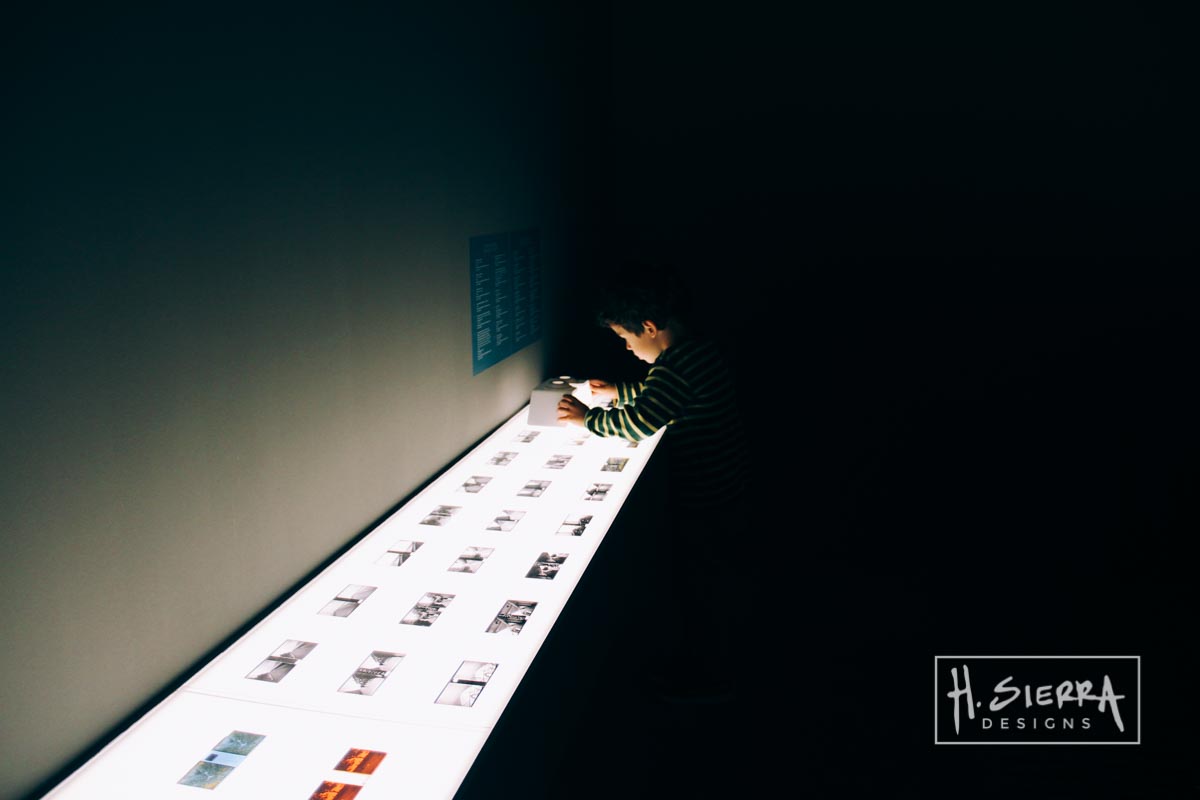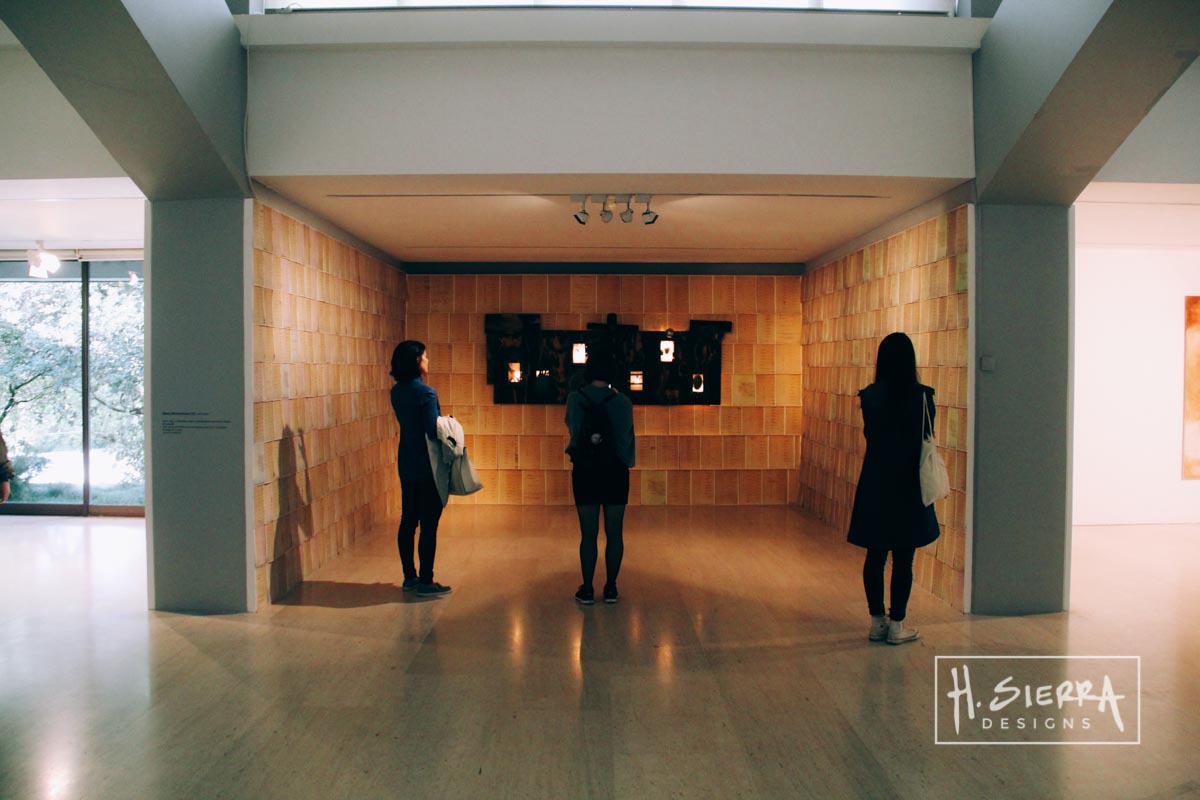 Museu Calouste Gulbenkian, Contemporary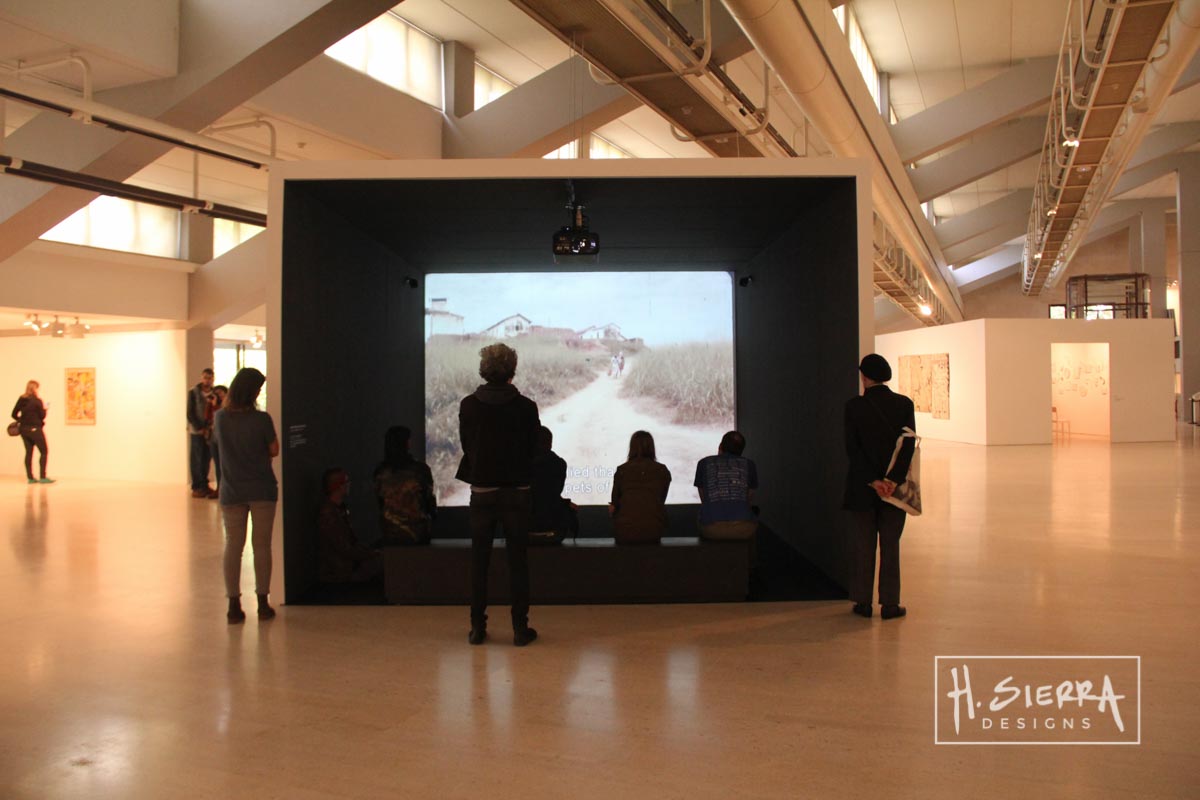 Museu Calouste Gulbenkian, Contemporary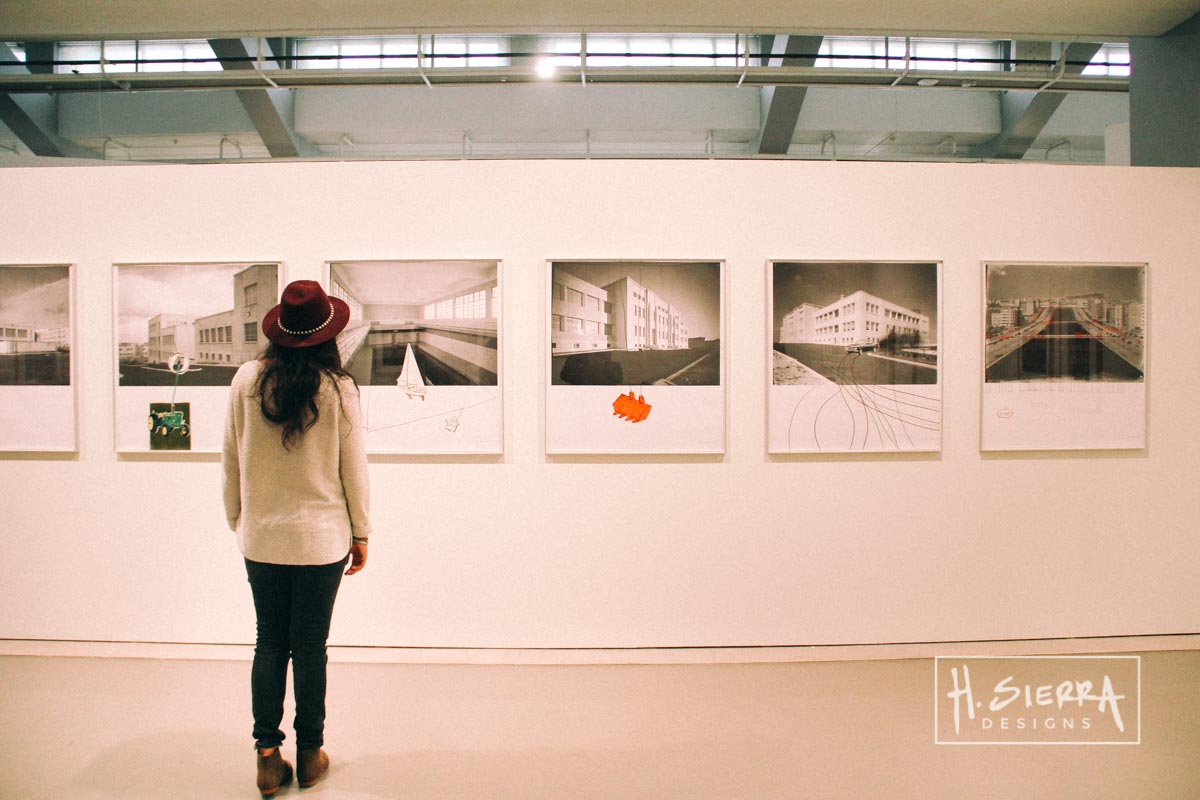 Museu Calouste Gulbenkian, Contemporary
MAAT - Museu de Arte, Arquitetura e Tecnologia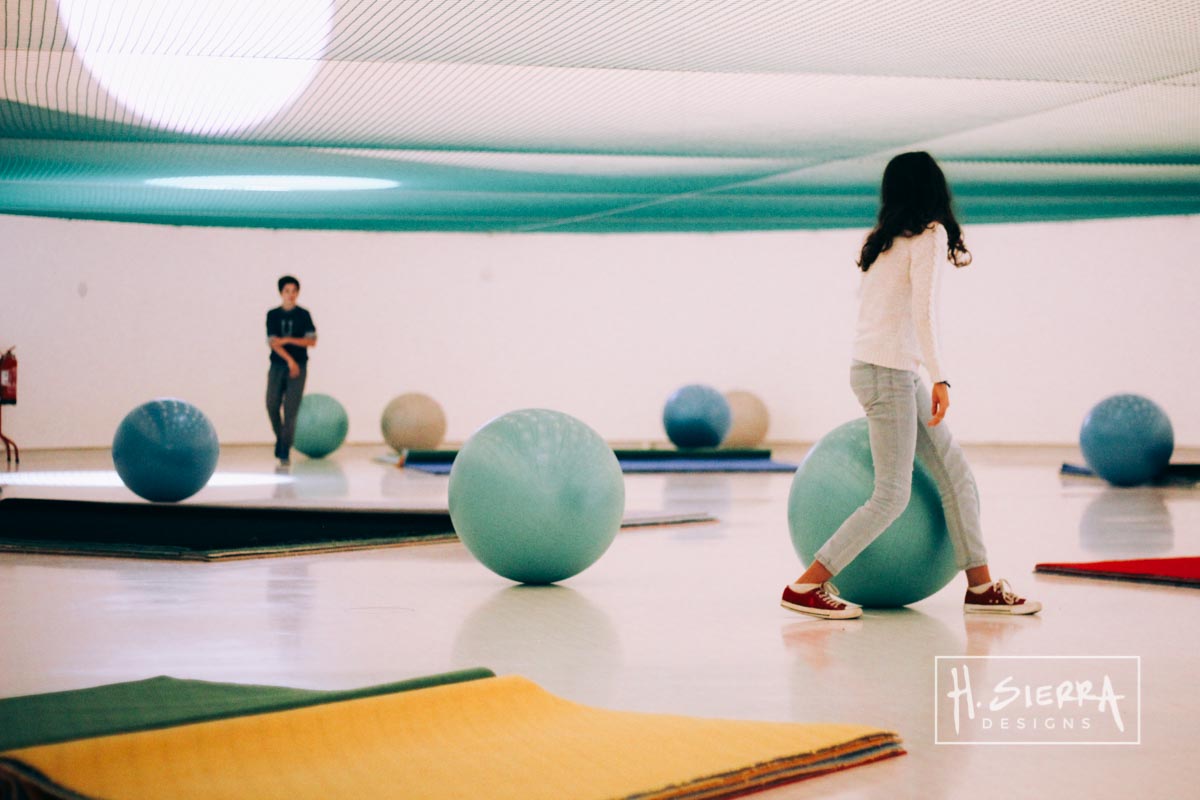 MAAT - Museu de Arte, Arquitetura e Tecnologia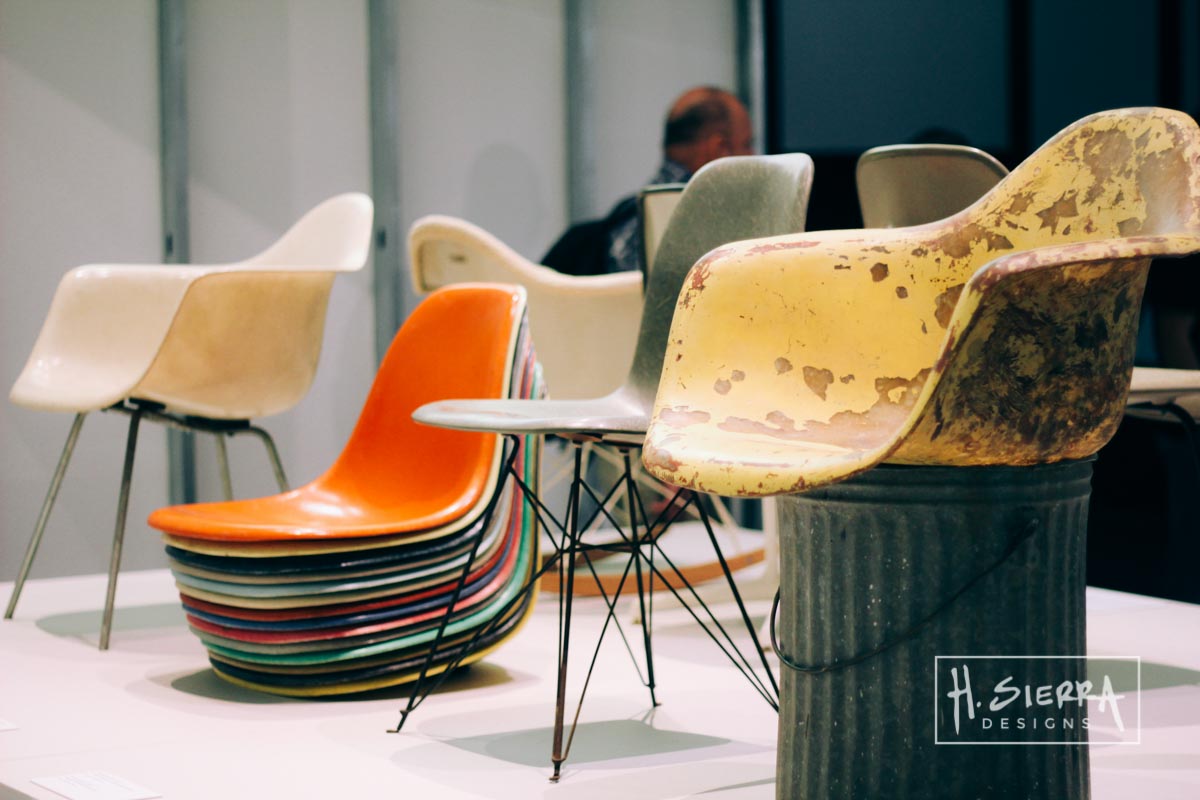 MAAT - Museu de Arte, Arquitetura e Tecnologia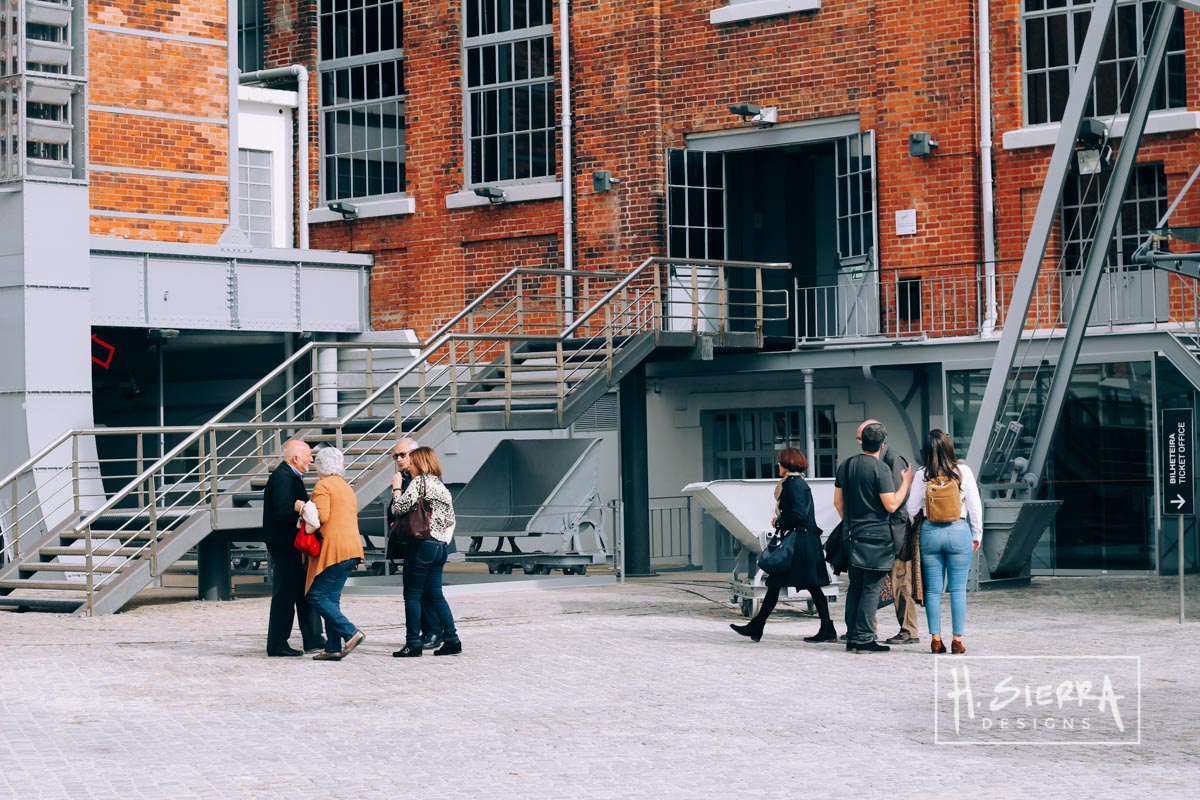 MAAT - Museu de Arte, Arquitetura e Tecnologia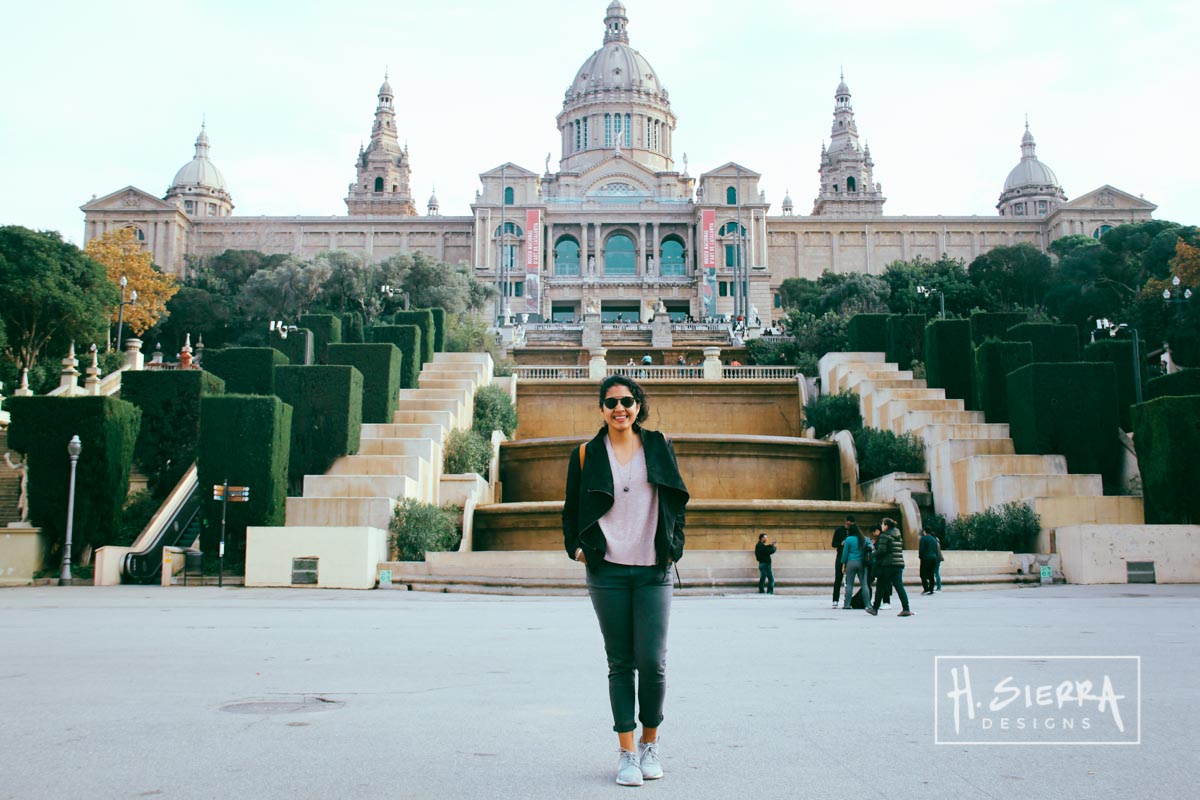 So I worked on my style. I wanted to reflect as much of who I am as I could. There are brilliant abstract expressionist painters right now, but my question was: Where do I fit in that spectrum? What makes me, me?
Lots of organic shapes and then lines. The lines help me bring unity and balance to the organic forms. Throughout the creative process, I saw that these black lines became more attractive to me. Since most of these were created in series of 4 or 5, you can see different mini styles throughout. One of my main goals was for someone to be able to say: this is one of Helga's paintings. I love common trends in simple abstract colors, yet at the same time I wanted to show my intensity (which affects every area of life) through the levels of paint, so you'll see many layers.
Creative Process
It's simple: live life and notice beauty. Then I'd record a note on my phone or write out a theme in my journal and describe what I saw and felt in that moment.
I'd go to the canvas and set a base layer. I then picked 3 or 4 colors to start with and so the layers started to take form. Finally, I would add lines and details with my smaller brushes until I reached a moment where I felt the piece was balanced. Easy enough huh? No.
Sometimes I would reach a point where I would hate a painting (usually those are the ones I like at the end), but I would stop take a break and continue. The last set of works were more difficult to create as I had a deadline, but it was quite the learning process.
When I was painting the Lisbon Series I painted at night. I would wake up and do my free-lance graphic design work, hop on the subway to a new destination and do a little city exploring or meet with my friends, come home and paint. Since I worked in this format from the beginning it was also something I kept throughout the process.
It's also a thing of light, you see if I paint at 3pm the light will hit the painting in a certain way, so the next day I must do the same.
Push Through
Halfway through creating all the new pieces for my art show, I decided to go to San Jose, Costa Rica for a design conference, FIDCR. It was perfect timing.
I needed to get out of Tegucigalpa and this was a perfect way to get inspired, do a little more exploring, and learn something new. I was in the midst of amazing creators from different fields and I was there to absorb and learn as much as I could. I'll be sharing more of those lessons in my next post, but 2 words stuck with me since then:
Be Bold.
Be Bold.
BE BOLD.
2 guys from a creative agency in Stockholm shared about their success and they mentioned: when you have an idea BE BOLD. If it's who you are: BE BOLD. If you have a brand: BE BOLD.
Of course that resonates with who I am, so as I continued painting the phrase kept coming back: BE BOLD, TAKE A RISK, TRY SOMETHING NEW, DON'T BE AFRAID: THERE IS BEAUTY IN THE PROCESS.
I had to push through, how could I create new paintings that were different than the ones I had done before? I had a deadline, new inspiration from Costa Rica, the end of the race was almost there. Towards the end of the Tegucigalpa Series (23 painting) I started playing with the contrast of black and white and some of my favorites came from that series.
To finish the process I worked on the Lisbon 2 series, easier to understand as it showcases the photos I took in Lisbon and adds a little bit of color. I love the pictures on their own, it took me a while to add paint on them, I didn't want to ruin them. I'm happy with the results and I think I might explore this in a large format in the future.
Art Show
theme: Heart Portraits
Portraits or selfies are a common part of life now. How could I explore something deeper, that gave hints about who I am but could resonate with human nature at the core? I decided to title my show the same as the collection as I had been working on. Every painting has a personal story and if you ever want to know more about a piece, just ask me. (You can leave a comment below).
3 series, 1 art show
Many late nights and long Saturdays later the doors of Instituto Hondureño de Cultura Hispanica were opened. I've been quite busy since March. I ended up having a total of 43 pieces in the show, with 3 different series. Each influenced by the locations I was in when I created the pieces, and the last pieces having more of a tendency to play on black and white. Throughout the process I was constantly reminding myself that less is more (something hard for me to do), and although many of the pieces have one composition when you look at them from far away, they have many different layers and meanings as you observe from a closer angle .
(click on the arrows and view all of the paintings)
To any visitor my question was:
What do you feel? Why? I wanted to know if people are capable of tapping into their emotions and analyzing what they see or why. Sometimes we get caught up in every day life that maybe we let moments that could have been important escape. I also found out that sometimes kids can more easily express these feelings.
Show layout/Personal Meaning:
Lesson: Another lesson I learned in Costa Rica that helped me in shaping the Art show was the question: What do you want the experience of the viewer to be?
Beyond the painting, what does location, advertising, smells, environment, etc. make the viewer experience?
Once show time arrived I shaped the space in a circular motion, so people could flow in and out of the space. In the middle I placed 2 screens with an 18 minute video that was composed of layers showing the process of painting + the places that I had been to since August of last year. (It was an idea that I knew was going to be a part of my show when I went to some of the first museums I saw in Spain last fall).
The layout was kind of like saying:
welcome to my heart, you're about to see the depths of me.
Heart Portraits taught me more about who I'm created to be, and reminded me of who God is. At first I had a personal issue with being this vulnerable and even though each painting is a mystery on its own for the viewer,
I know I gave this process my all & I'll do it again.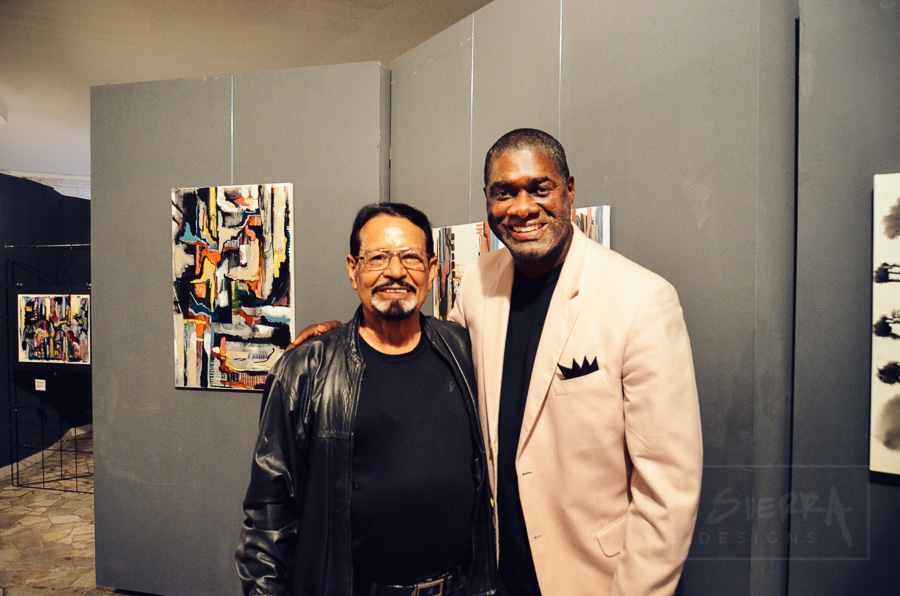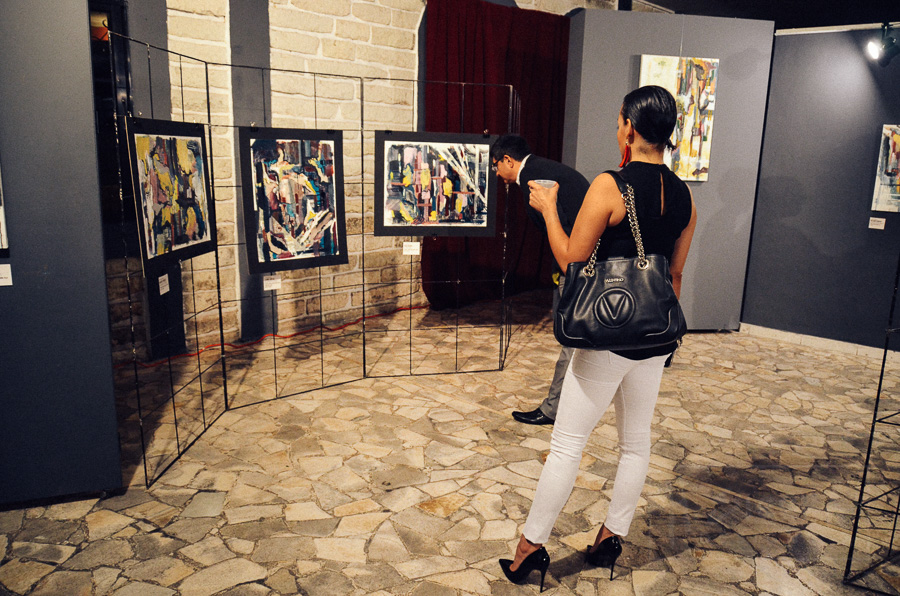 Visitors/Community Support:
Many people came to see the show, and I got to share with many different children who came for guided visits. A particular group of kids from Mission Lazarus, took a 6 hour bus ride from Choluteca to Tegucigalpa just to spend time with me and learn about art. I also visited with a group of 15 kids from Iglesia en Transformación in Tegucigalpa (kids who I did art workshops with in 2015), 40 2nd graders from Escuela Ramon Rosa and a group of 40 high achieving kids, from different schools in the city.
I also had the opportunity to share about my art show with many different press and media channels, the support of people was beyond what I expected. You see media and news in Honduras are filled with negativity, so to create positive news is something that I think more of us can create.
I'm Thankful
I'm thankful for those who have cheered me along the way, for those who came to help set up, those who took pictures, those who helped me set up media and press days, for the people I've been sharing these ideas with throughout the process, to those who helped with logistics or shipping things here, many who've inspired me, the Instituto Hondureño de Cultura Hispanica for opening their doors, etc.
Lesson: I hope as time goes on that I become more of a servant leader.
There are 2 people who I'm thankful for the most. They are 2 of my heroes and have believed in me since before day 1, they continue to encourage and support all my ventures. I would like to thank these 2 people who saw me spend late nights creating stuff, who were patient with me as the chaotic perfectionist version of myself would come out, who keep pushing me to keep doing things with world class excellence. Without their support, none of this would have happened and I hope to be like them the day I have my own kids. Gracias Ma y Pa.
Coming to the Blog
I mentioned I went to Costa Rica in March to a design conference and I'm finally posting my pictures. I've been that busy, but better late than never.
Check out the previous blog posts