KIDS + ART, LUNNA 2.0
A year ago I spent 5 months at home (Tegucigalpa, Honduras) developing a pilot program (LUNNA INTERNATIONAL) as part of my capstone project towards graduate school. I got an MBA in non-profit management because my program "Global Hope MBA", a program for international students, included giving back to our native countries and serving in a new capacity. So I ventured back to my home, after being away for 6.5 years.
Hace un año pasé 5 meses en mi hogar (Tegucigalpa, Honduras) desarrollando un programa piloto (LUNNA INTERNACIONAL) como parte de mi proyecto final de mi maestría. Tengo un MBA (Maestría en Administración de Empresas con enfoque en organizaciones sin fines de lucro. Mi programa "Global Hope MBA", un programa para estudiantes internacionales, incluía regresar a nuestros países de origen y servir a la comunidad. Así que después haber vivido en los Estados Unidos por 6.5 años regresé.
Por qué esTO Es importante:
Este programa, esta idea,nació para que los niños que viven en barrios de bajos ingresos puedan tener oportunidades más allá de sus actuales circunstancias. El sueño es que a través de estas nuevas experiencias los niños pueden empezar a soñar, a tener sueños que pueden tener un impacto positivo en este mundo. Para que ellos sepan que son creativos (porque fueron hechas por el Creador del Universo, Dios), y conozcan que tienen talentos únicos y que son personas valiosas sólo porque existen.
PARA QUE pueden soñar
DE SER artistas, médicos, arquitectos, ingenieros, empresarios, carpinteros, bomberos, atletas profesionales, ETC.
Why this matters:
This program, this idea, was birthed so that children who live in low-income neighborhoods could have opportunities beyond their current circumstances. The dream is that through these new experiences children can begin to dream, to have dreams that they can make a positive impact in this world. To know that the are creative (because they were made by the God, Creator of the Universe), to know that they have talents unique to them, and that they are valuable people just because they exist.
SO KIDS CAN dream
of being artists, doctors, architects, engineers, businessmen and women, carpenters, fire fighters, professional athletes, etc.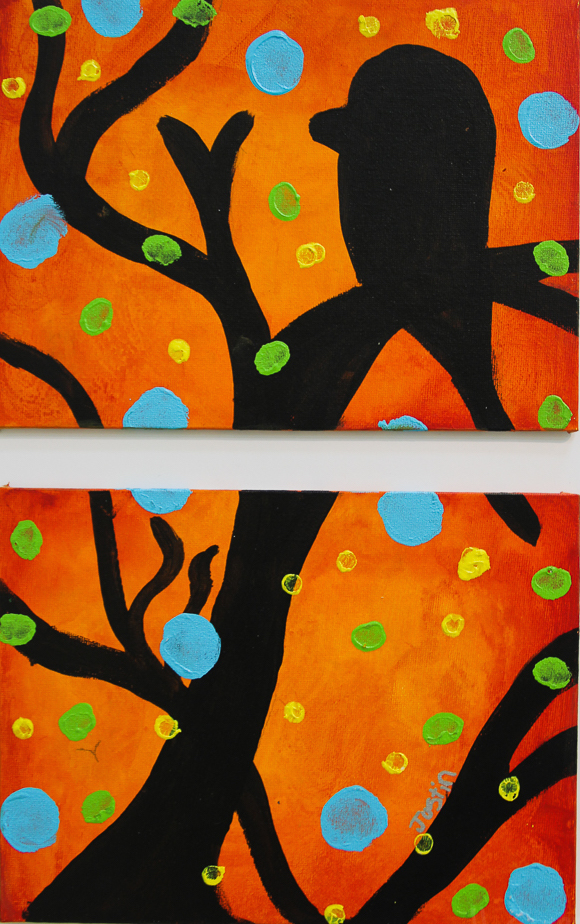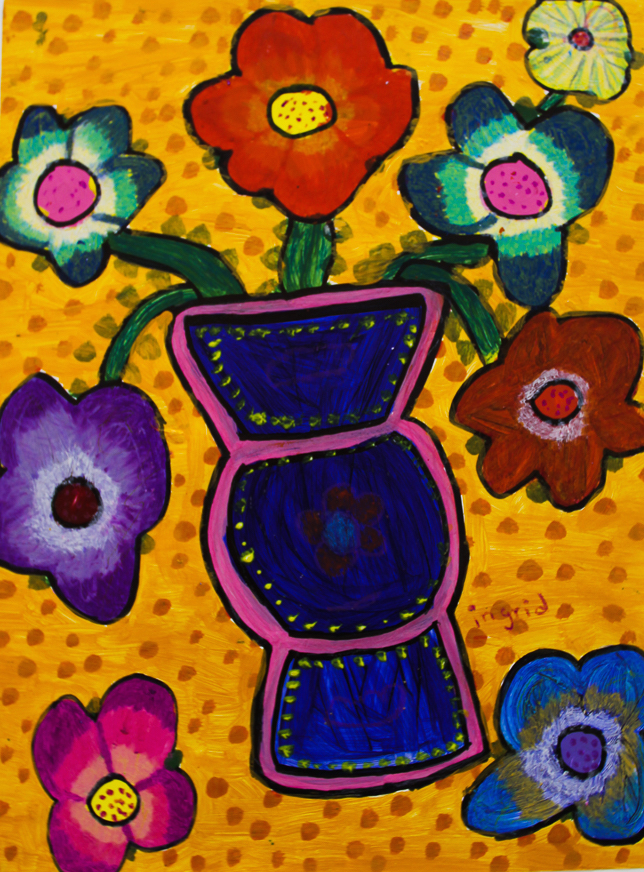 **The paintings featured are a small sample of the work produced. Full gallery from the 2015 EXPO will be available with the new website coming this summer.
**Los cuadros en esta galería son una pequeña muestra del trabajo realizado. LA galería completa estará disponible a finales de Agosto.
MY DREAM COME TRUE
My passion for serving kids started when I was 15 (I think I inherited that from my mom). Since then, I've served alongside multiple organizations. However, I kept asking myself the question: how do I give something more beyond a friendship, a tangible tool or skill that can positively impact a life? ...I've had many amazing opportunities that the majority of kids in developing nations (like Honduras) or poor neighborhoods in wealthy nations never dream of having. LUNNA is a way to share the knowledge, skills, opportunities I've been given with those who aren't aware of a world of possibilities and empower others with similar passions to also share their talents.
The art show (not planned originally) was that pinnacle moment where I finally realized I was living my dream. Seeing the kids the day of the art show and watching them run around in the exhibit with excitement because their work was on display was more than I imagined. I don't know how to describe the feeling, except to tell you that it was 10 years in the making. So through many ups & downs I've experienced this last year, I'm looking forward to what the next months bring.... you should keep reading, it gets exciting...
MI SUEÑO HECHO REALIDAD
Mi pasión por servir a los niños comenzó cuando tenía 15 años (creo que la heredé de mi madre). Desde entonces, he servido junto a diferentes organizaciones. Sin embargo, siempre me hago la pregunta: ¿cómo puedo dar algo más allá de una amistad? ¿Quizás compartir una herramienta tangible o habilidad que puede impactar una vida? ... He tenido muchas oportunidades increíbles que la mayoría de los niños en los países en desarrollo (como Honduras) o barrios pobres en los países ricos nunca podrían soñar de tener. LUNNA es un vehículo para compartir el conocimiento, las habilidades, las oportunidades que me han dado con aquellos que no son conscientes de un mundo de posibilidades y poder movilizar a aquellos con pasiones similares para compartir también sus talentos.
La exposición (que originalmente no fue planeada) fue el momento donde finalmente me di cuenta que estaba viviendo mi sueño. Al ver a los niños el día de la exposición y verlos correr de la emoción porque su trabajo estaba en la exhibición fue más de lo que pude imaginar. No sé cómo describir la sensación, excepto que decir que tenía 10 años de ser un sueño. Así que a través de muchos altibajos que he experimentado en este último año, estoy mirando emocionada por que lo que los próximos meses van a traer .... deberías seguir leyendo, se pone interesante ...
NEW MOMENTUM: MAY 29, 2016
In 2 weeks I am going back to Tegucigalpa, with my friend Lindy (who is awesome and is so passionate about art, children and making an impact in the world! She has been a great encourager) to continue growing what I started a year ago. We are the first official LUNNA international team. We are partnering with Point of Impact Honduras (P.O.I.), a non-profit with US headquarters in Memphis, and 3 after school centers in Tegucigalpa. POI provides a daily meal, as well as tutoring for 500+ children who are in their centers (1st through 6th grade).
We will be working at one of the centers with a total of 170 kids on this trip. The place we are going is very dangerous, as these kids live in an area controlled by the gangs. Many of their parents are heavily involved in criminal activity.
Our goal is simple:
to empower kids of low-income neighborhoods through art.
When I come back, I will work towards filing non-profit status for LUNNA and finally get a website up, wohoo! This way the dream can keep growing, to keep empowering kids in Honduras and on a global scale, as well as providing opportunities for artists, creatives, and people passionate about serving children. In order to do this, I want to invite you to partner with me.
29 de Mayo
En 2 semanas voy a volver a Tegucigalpa, con mi amiga Lindy (que también tiene una pasión por el arte, los niños y hacer un impacto en el mundo!) para seguir creciendo lo que empecé hace un año . Somos el primer equipo internacional oficial LUNNA. Nos hemos asociado con la organización Punto de Impacto Honduras (P.O.I.), una organización sin fines de lucro con sede en los Estados Unidos (en Memphis), y 3 centros escolares en Tegucigalpa. POI ofrece una comida diaria, así como tutoría a más de 500 niños que se encuentran en sus centros (de 1 ° a 6 ° grado).
Vamos a trabajar en uno de los centros con un total de 170 niños en este viaje. El lugar al que vamos es muy peligroso, ya que estos niños viven en una zona controlada por las maras. Muchos de sus padres están involucrados en actividades criminales.
Nuestro meta es simple:
Promover los talentos en niños de los barrios con pocos ingresos económicos através del arte.
Cuando vuelva, voy a trabajar en formalizar a LUNNA como organismo internacional y, finalmente, lanzar un sitio web. De esta manera el sueño puede seguir creciendo, y seguir alcanzando a más niños en Honduras y en una escala mundial, así como proporcionar oportunidades para servir a los artistas, personas creativas y apasionadas de servir niños y niñas. Para lograr estas metas necesito tu ayuda y quiero invitarte a asociarse conmigo.
HOW YOU CAN GET INVOLVED TODAY
Hoy puedes ser parte de LUNNA
1. ORA:
Mientras me voy a casa en Tegucigalpa, vamos a trabajar en un lugar peligroso. Necesitamos oraciones por nuestra seguridad. Ora por los niños, para los dones y talentos que tienen puedan salir a luz y que un cambio positivo suceda en sus corazones. Ora por una multitud de voluntarios, para que otros artistas puedan ser movidos a servir en su comunidad. Ora por POI Honduras y su equipo ya que sirven alrededor de 500 niños diariamente.
1. PRAY:
For safety.
For the kids, for gifting and talents to be unlocked and positive change to happen in their hearts.
For new volunteers to show-up, for other artists hearts to be awakened, so they can serve their community.
For our local partner as they serve 500 kids on a daily basis.
2. GIVE:
If you would like to partner directly with me: I am still fundraising for my costs of the trip, totaling: $1,400. If you'd like to mail a check (send me an email for more details).
2. APOYO FINANCIERO
si quieres apoyarme de manera directa, puedes ayudar con los costos de mi viaje, que son alrededor de $1400. Si quieres mandar un cheque puedes mandarme un correo y yo te daré más detalles.
Shop any size print of the "Kings and Queens" collection (inspired by the kids) during this month and all profits will go towards funding my trip, any excess sales will then go the the LAUNCH LUNNA fund towards getting non-profit status.
Puedes comprar cualquier impresión original de la colección "Kings and Queens" (inspirada en los niños e impresa en Nashville) y todos los fondos irán hacia los gastos de mi viaje, cualquier exceso irá hacia el lanzamiento de LUNNA.
4. VOLUNTEER:
If you are currently in Honduras, we are looking for volunteers to sign-up on a daily basis that can be part of our artist or logistics teams.
This is the first of many trips. If you would like to go on an artist trip (as an artist, translator, logistics) or would like to serve in future events, you can sign-up on the following form. You will be added to a list for future communications.
4. Voluntarios:
Si estas en honduras, necesitamos voluntarios que se apunten para impartir talleres o asistir en la logistica durante el 29 de mayo al 11 de Junio.
Quiero ser voluntario/a.
Este es el primero de muchos viajes. Si estas interesado en participar en un viaje (como artista, traductor, o ayudar en logística) o quieres ayudar en otros eventos puedes llenar el siguiente formulario y te incluiremos en una lista para futuras comunicaciones.
Until next time. (Which will hopefully be soon, I have several new paintings, and lots of new pictures to share).
¡Hasta la próxima! Espero sea pronto ya que tengo varios cuadros nuevos y muchas fotos de viajes recientes.
More blog posts | Más blogs